Is your business struggling to make waves? Want help getting up there with the best in influencer marketing across all the major social media networks?
This Reach Creator review could help you make up your mind when it comes to hunting down the best professionals to run your online outreach.
Did Reach Creator Make The Top 10 Best Link Builders?
Building links is more than just clever digital marketing. It's about driving great content and making sure that you create a unique sense of authority in your sphere and industry.
This is easier than it appears, especially when you have the help and guidance of Reach Creator working with you!
Let's take a look at what the company has to offer in our review, and why they might be the ones to call for content, links and more.
Who is Reach Creator?
Reach Creator is a professional business marketing service that specialises in creating fantastic links through difficult channels.
With years of experience behind them, the Reach Creator team are confident in their approach to creating natural engagement for visitors, and in their ability to form fantastic links for businesses of all shapes and sizes.
At Reach Creator, the bottom line is great quality content and great quality links from a third party. Through regular posts, the team will help to create fantastic authority building measures that bring in clients and clicks like never before. This means that you barely have to do a thing.
The Reach Creator platform will also give you access to some of the biggest and most popular Instagram influencers online. Ignoring the power of influencers in the modern age is never a good idea!
That's why it's a great idea to look for a marketing brand such as Reach Creator, who will help you to wear several different hats on your route towards becoming an authority that everyone will want to turn to from search to search.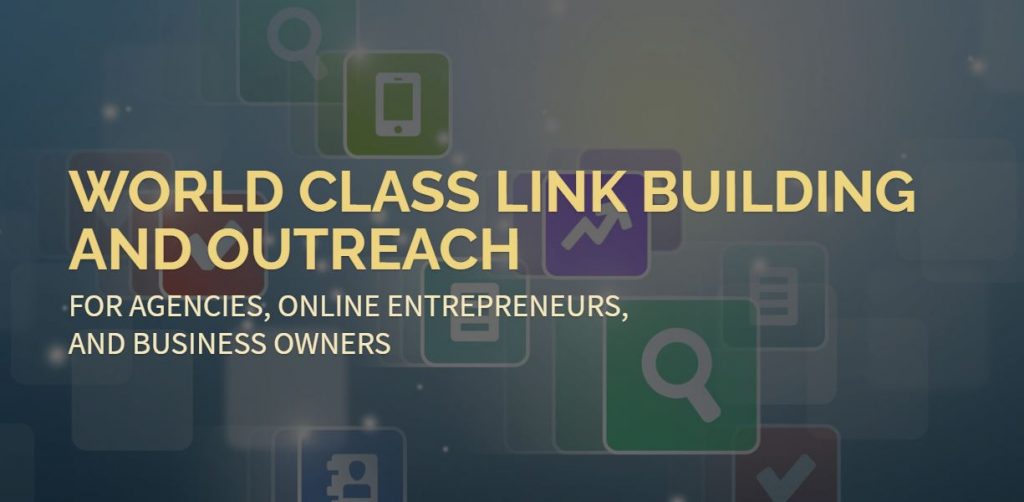 What Does Reach Creator Offer?
Reach Creator offers the following marketing, SEO and social media services to businesses and entrepreneurs:
Links and Building. The company will work closely with you to find highly competitive sites and businesses who will happily link back to you. This means that they will challenge even the toughest of markets, making sure that you claim the best opportunities to grow in an ever-changing world.
Content Marketing and Outreach. One of the best ways to reach out to people in the modern age is through genuine, engaging content. This is not always so easy to build on your own, especially if you are already struggling to carve out any authority!
Influencer Marketing. Want to get the backing of the best influencers on Instagram? Brands and influencers will be able to carefully promote your products and services in ways which are natural and entertaining. The Creator team will work with you and influencers as a midpoint to create a plan of action which benefits all.
Essentially, Reach Creator works with you to develop a natural, organic plan of action which will ensure that people connect with you regularly.
If you need to find a new way to reach out to an extended audience of client base, they will happily work with you on a plan which weathers the years to come.
Pricing
Reach Creator offers various services at various prices, though always with a clear tariff in place. This means that you will always know what you are paying for long before the bill comes due.
The company's website is running a deal currently whereby you can order a sample link for $97. This, Reach Creator advises, is less than you would normally expect to pay for their services.
It is great to 'try before you buy', and when you order a sample with the team, you can be sure that you will have access to the best quality insight and tools that the company usually provides.
Generally, you'd expect to pay around $177 for links services with Reach Creator, meaning that you will certainly be saving money by taking them up on this introductory offer.
It's also a great idea to take a look at other services that the company has to offer, from guest post content to influencer marketing. Make sure to plan your budget well ahead of time, so you don't have to muddle around with money late in the game!
Reach Creator Overview
Reach Creator is an experienced firm led by two experts, with over five years of dedicated expertise.
The firm largely worked on an agency basis with clients up to 2016, before emerging as their own entity in the middle of the decade.
From there, the company expanded into an in-house link and marketing enterprise, bringing world-class results across the board to companies and business owners in need of guidance.
The company's main strengths lie in generating links and building content which is generally hard to tap into. For example, if you work in a niche which is otherwise very competitive, Reach Creator may be in a unique position to help offer a bespoke plan of action.
Reach Creator Contact Details
Get in touch with Reach Creator through the following details:
You can also reach out to the team through a web form.
What Others Are Saying
"Reach Creator really is the best in the business for top quality links. In my line of business, getting up to authority level really isn't easy. I'm so pleased to have their support."
"With Reach Creator, what you see is what you get. You pay for a premium service that taps in deeper than most SEO companies even dare to. This has led to big changes for my business, and I intend to keep them on side for years to come."
"High quality links in an industry that's getting harder to break through in… what more could I ask for??"
Final Thoughts About Reach Creator
Creator's unique brand of content/ influencer marketing and link building will likely appeal to anyone who may have struggled to break through in the past. The company offers a bespoke service quite unlike any other.
Therefore, if you're in the market for using a service which tries harder, so you don't have to, RC might be the best team to have on side.
All Link Building Agencies
Here is the full list of the link building companies we have reviewed:
The top-rated link building company reviews were updated in April 2021.