The proverbial "flood" now actually comes more frequently than believers and non-believers think. But, be it a man-made incident or one made by the forces of nature, we, as humans, can only do so much to keep safe from the floods. We can seek shelter or make use of flood prevention products like those given by flood defence companies or needs professional installation. Flood mitigation is manageable but, if your area is easily flooded, you may want to consider putting up flood defences.
These defences are bespoke solutions for your home like airtight garage doors or simple measures that best protect people in your home. For these, you'll have to work with professionals who can supply you with the proper defence barrier or suitable flood defence products.
Because no two floods are the same, firms that provide flood protection solutions recognise that there is no such thing as an "optimal" solution when it comes to flood protection barriers or flood control. When businesses find a company that best suits them, the company can provide a barrier selection with a wide range of applications, including temporary flood barriers, long-term flood defence landscaping, and everything in between.
We have selected the best Flood Defences firms in the UK based on the latest in-depth reviews.
Best Floods Defence Companies 2021
From our research, here is a list of the best Flood Defences companies June 2022:

Our #1 Flood Defence company is Flood Defences, a nationwide business helping thousands each year with their wide variety of flood defence solutions. Flood Defences work with clients of all sizes up and down the country, offering practically every flood defence service imaginable for both domestic and commercial clientele.
Make sure to read our in depth review of Flood Defences to find out more about this company, as well as why we ranked them our number one flood defence company for 2022.
Lakeside Flood Solutions

Next up on our list is Lakeside Flood Solutions who also make our list of the best flood defence Companies, working in both the United Kingdom and Spain to install various flood solutions for their clients.
Lakeside Flood Solutions have been a big name in the flood defence industry for a while now and with good reason. To know more about Lakeside Flood Solutions, have a read of our in-depth review today.
Fluvial Innovations

Fluvial Innovations is another great flood defence company. Based in Dorset, Fluvial Innovations have helped hundreds of clients over the years with the flood defence needs, again, offering a large range of flood barriers to help fight against flooding in the UK.
Be sure to have a read of our full review of Fluvial Innovations, breaking down why we really like this flood defence company.
Flood Stop UK

Our 4th best flood defence company is Flood Stop UK. Flood Stop are a reputable organisation working nationwide to supply clients with their flood defence systems.
We reviewed Flood Stop UK in detail here, so be sure to check that out if you are interested in finding out more about this particular flood defence business.
Caro Flood Defence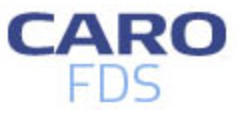 Caro Flood Defence make it onto our list of the best flood defence companies, as these guys are another example of a company able to provide multiple flood defence services for their client base.
Caro have years of experience in the field, and their products include the WaterDoor, WaterWall and a host of optional extras that can be tailored to your needs. To learn more about Caro Flood Defence, have a read of our review of the company.
What is a Flood Defence Company?
Climate change and urbanisation combined through the years and have created an environment where flooding is becoming more common and damaging. Around the world, sustainable, water-sensitive, and low-impact development programs highlight the need for effective, dependable flood defence offered by several firms, each with their own specialties and team of experts. These days, the service of forward-thinking engineers are now combining natural and patented water management solutions to offer the greatest flood defence products and systems imaginable.
A flood defence company offers flood defences that work as a barricade against rising water, depending on the size of the area and flood potential. It operates in this way to prevent water from flowing to the opposite side.
Flood protection companies offer cost-effective flood protection solutions and systems from large-scale river and watershed projects to more focused commercial and residential buildings. The team in flood can use flow control and storage technologies to build systems that slow and store water during storm events, managing surface water, preventing floods, and protecting people and property. Every flood barrier is different, but controlling the flow of water is critical to preventing flood damage and as simple as doing a DIY option is, opting to work with flood defence companies may prove more effective as they are experts who can help you solve problems like these.
How to Choose the Best Flood Defence Company
Experiencing a flood isn't exactly a regular occurrence but it still is one calamity we should all be prepared for. But, with that in mind, you must be wondering where you should start when it comes to putting up flood protection barriers. You could contact one of the many flood water defence firms that sell flood defence systems and other flood barrier solutions.
Although all of the NFIP's partner firms provide the same flood insurance coverage and maximum payments, it's a good idea to acquire your policy from a company that has an experienced team and a good reputation for customer service.
How Do Flood Defence Companies Make Money?
Flooding is one of the most costly calamities to experience especially when it comes to property and crop damage. The National Flood Insurance Program (NFIP), which is marketed by FEMA-approved flood insurance providers, is where most individuals obtain flood insurance. However, these firms offer low to no cost solutions to you whereas private flood control businesses offer insurance that covers a more comprehensive coverage with their service. It's this coverage's expense that firms profit from.
A possible alternative to the government-backed National Flood Insurance Program is private flood insurance (NFIP). Consumers who live in a Special Flood Hazard Area (SFHA) can buy a policy from a private insurer to comply with federal regulations and mortgage requirements. How is the cost of a properties flood insurance calculated? Here is more information on the factors for customers to look at:
Flood danger
The sort of insurance that has been purchased
The amount of building and contents coverage, as well as the deductible.
The precise location of your building. (i.e the flood zone of communities)
The construction, design, and age of your site
Flood Defence Companies to Avoid
Overpriced
Specialists can often come with a hefty price-tag along with the quality they provide. However, given the number of firms and manufacturers that provide a flood drainage system and other flood protection solutions to lessen the risk of flooding again, clients shouldn't find it too difficult to find an affordable supplier near them.
Lack of Availability
Disasters aren't usually courteous enough to strike during business hours. As a result, if calamity occurs in the middle of the night or on a weekend, you need to know that repair professionals will be able to respond quickly. All calamities demand immediate intervention in order to prevent further damage. A good restoration firm should be available around the clock, 365 days a year. Within a few hours of calling their office, they should be able to evaluate the damage.
Little to No References or Credentials
A certificate from the Institute of Inspection, Cleaning, and Restoration is required for restoration technicians. This guarantees that they have the necessary training and education to restore your home to its pre-disaster condition. It's also a good idea to inquire about the company's restoration expertise. Some people are specialists at dealing with fire damage, while others are professionals at dealing with water damage and mold. You might also be able to discover a restoration firm with professionals who can handle everything. Make sure the professionals are certified and knowledgeable in dealing with your specific issue to ensure you're working with the best when it comes to restoring your home back to normal.
Hard to Find / Bad Location
One important factor when it comes to choosing a flood prevention firm in your country is whether or not there's a location near you. Many businesses will follow disasters and pretend to be from the region. This is not the type of company you want working on your house. They vanish once the job is completed. If they don't do a good job, you may find yourself without a way to get your money back or have them address any problems.
Full List Of Flood Defence Companies
We have compiled a list of Flood Defence companies below: