When looking to hire a pallet racking company you need to make sure you look at the quality rather than just the price.
If you are looking to utilise the space you have for the most efficient storage solutions we have reviewed all pallet racking companies in the UK.
From adjustable pallet racking, heavy-duty cantilever racking systems, mobile pallet racking solutions to standard warehouse pallet racking we have reviewed all installers.
Best Pallet Racking Companies 2022
From our research, here is a list of the Best Pallet Racking Companies:

Our best pick for UK Pallet Racking Companies has to be Pallet Racking Suppliers. This nationwide company work with hundreds of companies each year to help with their pallet racking needs, and have built up an excellent reputation in the time they've been operating.
At www.palletrackingsuppliers.co.uk the rating and reviews were incredible. We worked closely with the brand to create a this video, showcasing more about the services they offer across the country, and you can check that out below:
From competitive prices to amazing testimonials on installations it was obvious why Pallet Racking Suppliers were voted the #1 pallet racking company in the UK. Take a look at our in-depth review of Pallet Racking Suppliers for more.
Millennium Storage & Interiors Ltd

With over two decades of experience Millennium Storage & Interiors Ltd is a cost-effective pallet racking company based in the UK.
Millennium Storage & Interiors Ltd carries out the design, supply, and installation of all commercial storage systems.
Millennium work within a design and construction build that ensures that the customer requirements are fully met on time, within budget, and strictly according to specification.
Warehouse Systems Ltd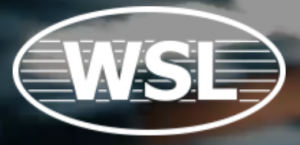 WSL will deliver a pallet racking project to fit your exact requirements and create the best space utilising designs.
As an industry-leading pallet racking company with over 30 years of experience Warehouse Systems Ltd install the following:
Drive-in or Drive-through Racking
Mobile Racking
Very Narrow Aisle (VNA) Racking
Wide Aisle Racking
Pallet Live Racking
Double Deep Racking
Shuttle Racking
Cantilever Racking
WSL has installed projects for SMEs to Blue Chip organisations throughout the UK.
Link 51

Link 51 is a supplier of industrial storage solutions.
With a vast range of pallet racking systems including mobile, cantilever to general shelving.
Link 51 experienced designers follow SEMA guidelines to ensure they provide storage solutions that not only maximize space and increase workplace efficiency but are also safe and fit for purpose.
Thistle Systems

Thistle Systems can transform the efficiency of workspaces by maximising capacity, improving productivity, and reducing operational costs.
The accreditations show the commitment to quality and safety:
SEMA Approved Distributor
SEMA Approved Installation Company
ISO9001
ISO14001
All Thistle Systems projects are safe to build, safe to use, safe to maintain, and deliver excellent value for money.
Full List Of Pallet Racking Installers
We have compiled a list of UK Pallet Racking installers below: