There are numerous companies that have become incredibly rich and successful by using advanced accounting techniques.
Here's a list of various companies such as:
Enron
WorldCom
Tyco
Lehman Brothers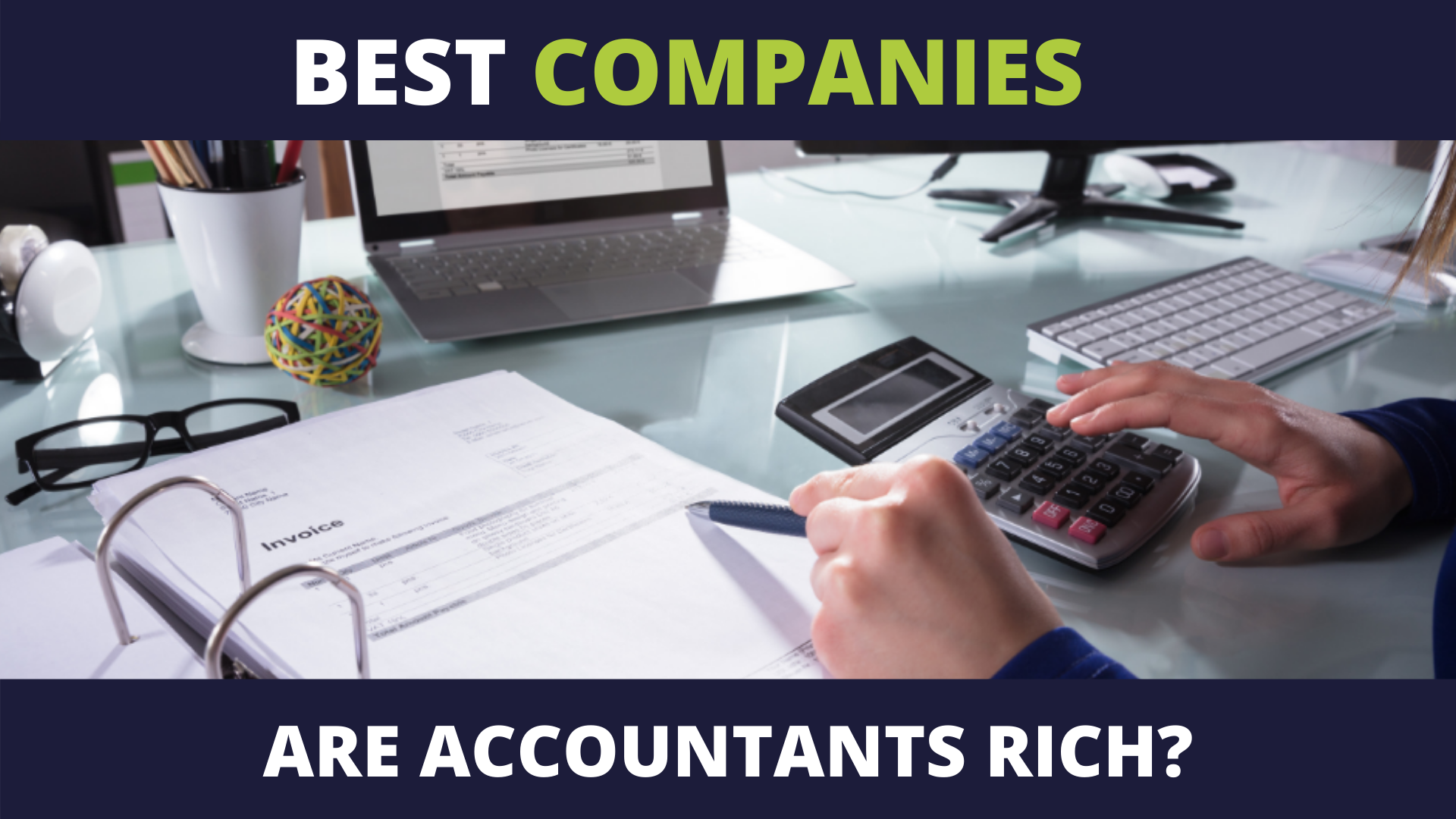 Can Accounting Make You Rich?
Yes, you definitely can become rich from being a professional accountant. There are various ways of earning money as an accountant. Some paths you can take are opening an accounting firm, CFO at a large company.
CFO Accountants
Numerous F500 CFO's have come from a banking or consulting background there are also a few that have come in from public accounting backgrounds.
You are also able to try and attain your MBA (Master of Business Administration). In some cases, the company that you work for will sometimes pay the fees for your course.
Once you have achieved your MBA you are eligible for a lot of Vice President roles at private companies, or you can even try applying for a director-level position at a public company. These salaries will range anywhere from 100k – 200k, with various stock options or profit-sharing options available.
Luca Maestri
Luca Maestri is the Senior Vice president and CFO (Chief Financial Officer) at Apple Inc. His salary for 2014 was $717,211 (not including stocks, compensation, etc).
Peter Oppenheimer
Peter Oppenheimer is the former senior vice president of apple and his salary for 2012 was $805,400.
Other Billionaire CFO's
Here's a list of billionaire accountants:
Arthur Blank (Home Depot)
Phil Knight (Nike)
John Goff (real estate)
Larry Robbins (hedge fund)
Eli Broad (real estate)
Todd Wagner (internet)
Kumar Mangalam Birla
Tony Fernandes
David Ross
Bob Parsons
John D Rockefeller
Disadvantages of becoming a CFO
Becoming a CFO can be very time-consuming and it may take you years to become an established CFO of a firm making good money. A CFO won't be an overnight thing and will take you years of extra hours and hard work. However, the benefits you gain from becoming a CFO are good and you can set yourself up for early retirement in some cases.
Open An Accounting Firm
Another way to become a successful rich accountant is by opening your own accountancy practice get big and succeeding over time.
You have to make sure that you can impact a lot of business owners and provide as much value as you can to their business. If you can't do that then no one will be willing fork over a bunch of money your way.
A route you can go down to start your own accounting firm is joining a big firm learning the key fundamentals to accounting, client acquisition, and scaling.
Starting your own accountancy firm may be a quicker method than becoming a CFO of a big company.
Disadvantages of becoming opening your own accounting firm
Starting your own accounting firm isn't easy by any means. You will need funding and for the first few months, you may not have a steady income. However, it is by far a quicker way to wealth and very rewarding.
If you are going to start your own accounting firm some things you should do prior to jumping ship is save up as much money as you can. If you are currently accountancy at a firm try and open a side hustle and start your own mini business (prior to doing so make sure you aren't breaching your contract at your current workplace).
If you are looking for a career role change then read our other article about Career Change Out Of Accounting. We also have another article about how many CPAs are in the USA and how successful it can be as a career choice.
Read More Accounting Articles