Playground surfacing companies play a crucial role in ensuring safety in our playgrounds.
They also provide facilities for comfort. But, before you engage them, you have the responsibility as the buyer to identify the right one.
Check the needs of your playground first. Then, select a company that best addresses your needs. Avoid companies with a poor reputation and those not certified by relevant bodies.
From our guide, you will learn the factors that will guide you to select the right company for your needs.
Best Playground Surfacing Companies 2022
From our research, here is a list of the Best Playground Surfacing Companies in August 2022:

Soft Surfaces Ltd are our top choice for UK playground surfacing companies. This organisation have been operating since 1997, and over that time have become the industry leader in playground surfacing.
This company work nationwide both installing and maintaining play area surfacing for both commercial and domestic clients, with teams conveniently scattered across the country.
To learn more about Soft Surfaces Ltd and the services they offer, take a look at our full review of this brand today.

At #2 we have Sports & Safety Surfaces, another play area flooring installer that are brilliant at what they do. Again, a company with vast experience, Sports and Safety Surfaces have become one of the biggest play area surfacing contractors in the last 5 years.
Another advantage to Sports and Safety Surfaces is they too work nationwide, and have a really positive reputation throughout the industry.
For more about Sports and Safety Surfaces and all of their services, have a read of our in-depth review today.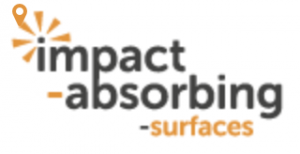 Impact Absorbing Surfaces are another fantastic playground flooring installation company, again, working across the country to install and maintain this surface type.
This business hasn't been around for quite as long as the companies above, however they're making some serious waves within the playground surfacing industry, building up some really positive reviews and a great reputation to suit.
If you'd like to understand more about who Impact Absorbing Surfaces and all that they do, we reviewed the brand in full on our site.

Our 4th choice is DCM Surfaces. DCM are also a brilliant playground flooring company, offering a wide range of services from play area flooring to maintenance, pathways and more.
DCM have got a great reputation for their play area surfacing, with terrific reviews and a large amount of experience too.
So if you do want to find out more about DCM today, please read more on our review here.

Our final Playground Surfacing company on our list is Play Area Flooring. This company are a brilliant wetpour installer, but also offer different types of playground flooring that they can install as well.
Play Area Flooring are an experienced, nationwide company working on play areas of all shapes and sizes across the country.
So to find out more about who Play Area Flooring are and exactly what they do, you can read our full review of Play Area Flooring on our site.
What is a Playground Surfacing Company?
A playground surfacing company manufactures, installs, and maintains playground surfaces. Some companies specialise in the manufacturing of these sports facilities. Others are dealers, they buy the equipment from the manufactures and install.
Most playground surfacing companies operate as dealers. They have contracts from manufacturers to do installation and surfacing.
How To Choose the Best Playground Surfacing Company
The safety of any play space is an important factor to consider. You have to select the right playground surfacing solution. And for that you need to find the best playground surfacing company.
The company should have systems that match safe surfacing specifications. The playground surfacing company should also have been certified by relevant bodies. It would help if you did your due diligence as the buyer. Do a background check on each company before you engage with them.
Please don't choose the company's services because they are cheap. Sometimes cheap ends up being expensive. This article will guide you to select the best playground surfacing company.
Factors To Consider
The following are some factors you should consider:
You should choose a playground surfacing company that has a trustworthy local dealer. The local dealer should be able to work on any warranty issues when needed.
The company's local dealer should have a proper commercial facility with warehouses. Avoid dealers operating from their homes. They can leave anytime and leave you without support.
You should also consider a company knowledgeable about the playground industry. The company should uphold safety standards and must have a solid track record. This will ensure that issues of quality control are not overlooked.
It would be best if you search for a company that provides everything under a single contract. The company should design, install, surface, and offer site amenities under one contract. Dealing with many vendors can be costly.
The company you work with should have excellent customer service. This is important, especially if you have any challenges that need their attention.
Finally, look for a company that has been in the industry for some time. Engage the services of a company experienced in playground installation and surfacing. New companies might let you down because of a lack of experience in conforming to set standards.
How Do Playground Surfacing Companies Make Money?
A playground surfacing company makes money in various ways. The revenue avenues of the company depend on the extent of their products and services. The following are some revenue channels of a playground surfacing company:
Selling equipment – some companies are manufacturers. They manufacture the material installed in playgrounds. They sell this equipment to the consumers or through contracted dealers.
Design – The companies also charge their clients to design their playground. The companies design the playground and materials to install on the playground. They can design for dealers on behalf of their clients or for the clients.
Installation and surfacing – not all manufacturers install and surface playgrounds. Some dealers are under contract. They get equipment from the manufacturer on behalf of their clients and install. They specialise in the installation, and surfacing services.
Repair and maintenance – these companies also generate revenue from repairs and maintenance. They will do this as part of the after-sales services or as part of the main contract.
Consultation services – The companies also make money from consultancy services. The consultation can be on the design of the playground, or the playground equipment.
Playground Surfacing Companies To avoid
To ensure the safety of your playground, get the right company. However, if you contract with the wrong company, you may not get value for your money. Only reputable companies can offer the right services. Avoid playground companies with these characteristics:
Avoid companies that don't have the correct accreditations. You should select a company that has licenses and certification from relevant bodies.
You should also avoid companies that have not invested in their commercial facilities. A company that has not invested in its facilities is likely to close shop anytime. They might leave you unattended. You will then lack someone to attend to your warranty issues.
Avoid a company that does not adhere to industry safety regulations and standards. You can research their track record to find out their compliance. Check their website and social media pages for customer comments and feedback.
You should also avoid a company that does not offer the services you need under one contract. Always engage a company that has the capacity to provide you with all you need under one roof. If they don't offer all services under one roof, engage other companies for the same job. This raises the cost significantly.
Avoid a company that does not have excellent customer services. Such a company will give you a hard time in case you have problems with their facility. You should select a company with many ways to reach them. They should also be available at all times.
You should also avoid companies that have a bad reputation. If you hear a lot of complaints about a particular company, avoid them. Even if they try to convince you otherwise. You might become their next victim.
All UK Playground Surfacing Companies
Please see the latest list of UK Playground Surfacing Companies 2022