Thermoplastic road markings or playground markings are used in car parks, cycle paths, parking bays, block paving, and more.
Thermoplastic materials are what people use in making centre lines, bus lanes, and hopscotch squares.
Thermoplastic markings companies specialise in creating any design, symbol, or logo in a wide range of colours, and they can even add reflective glass beads if needed. Thermoplastic road markings are available in various formats, including tape, preformed shapes, unique logos, and bespoke shapes.
We have selected the best Thermoplastic Markings companies in the UK based on the latest in-depth reviews.
Best Thermoplastic Markings Companies 2023
From our research, here is a list of the best Thermoplastic Markings companies December 2023:
1. Uniplay Thermoplastic Markings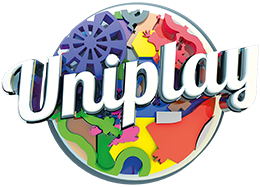 Uniplay is a thermoplastic playground marking company that installs nationwide in the United Kingdom.
With over a decade of experience, they offer a wide range of playground painting ideas and thermoplastics to enhance education during playtime.
In our Uniplay Thermoplastic Marking Review, we found them to be the number one thermoplastic marking installation company based on quality and price.
The UniPlay It's Educational Ltd company is able to offer:
Playground Designs
Thermoplastic Educational Markings
Thermoplastic Road Markings
Thermoplastic Sports Line Markings
Thermoplastic Games Markings
Not only did UniPlay manage to be our #1 choice for thermoplastics they also reached the Top Playground Markings Companies and Best UK Playground Painting Companies.

Thermoplastic Markings are a nationwide installer of floor markings based in the United Kingdom. This business specialises in offering thermoplastic markings only and has been a market leader for many years now.
Thermoplastic Markings work on jobs of all sizes, with businesses scattered across the country, so you don't have to worry whether you'd be eligible.
For more about who Thermoplastic Markings are and what they can do, you can find their website above.
What is a Thermoplastic Markings Company?
Thermoplastic Markings companies provide thermoplastic road marking materials and line marking paints. They are the leading manufacturer of thermoplastic products for concrete, footpaths, playgrounds, and road safety. They may also be involved in the installation process.
Thermoplastic Markings firms manufacture a full range of thermoplastic tapes, preformed thermoplastic, and custom-shaped thermoplastic using water jet technology. These markings are non-toxic and can be used for the following:
Road line markings
Car park space markings
Double yellow markings
Playground games
Sports courts
Pitch markings
Direction arrows
Bicycle logos for cycling lanes
Disability logos
Playground activities
Company logos
How to Choose the Best Thermoplastic Markings Company
When choosing the best Thermoplastic Markings company, remember to check if they have the following:
They must have a hands-on design team.
They must offer the widest range of markings (thermoplastic) with durable material.
They must have a wide variety of surface paint.
Their installation instructions are comprehensive.
Their pre-shaped marks are precision-fabricated.
How Do Thermoplastic Markings Companies Make Money?
The first real thermoplastic road marking was created in the 1930s. These thermoplastic markings are applied on road systems, cycling lanes, buses, car parks, footpaths, airfields, playgrounds, and industrial estates around the UK annually.
Companies that specialise in thermoplastic markings provide precut marks that are precision produced using water jet technology. Because of the process they utilise to make markings, their products arrive in a single layer, making installation simple and eliminating the need for third-party ingredients like adhesive.
They have a diverse colour line because they make their polymers in-house. As a result, they can create vibrant designs that last for a long time. They sell distinctive, interactive, and attractive things, all of which are designed in-house by their dedicated design staff.
These goods are an excellent method to convert a playground or game area, allowing children to play, socialise, and learn while using their imagination.
Thermoplastic Markings Companies to Avoid
Thermoplastic Markings are generally long-lasting and suitable for the ground. However, some companies may have low-quality mark materials. When choosing a source for thermoplastic markings, take note of the following:
Avoid companies that do not have positive reviews or no customer feedback at all.
Avoid companies with staff that lack experience in designing, creating, or installing thermoplastic markings.
Avoid companies with repeated reviews about their materials being of poor quality.
Best Thermoplastic Markings Companies