When looking for a Trust Deed company you need to choose a reputable business.
The best Trust Deed company 2023 is there to assist you with debts.
There are many Trust Deed businesses to choose from.
Interested In Finding Out More About The Debt Solutions Available?
Find Out More
Are you looking for a reliable trust deed company? What about debt advice from a licenced insolvency practitioner? It can be hard to get your finances in order.
However, you should never feel embarrassed or awkward about reaching out for help. Regardless of your credit rating, it makes sense to look for local debt help options with legal and professional backing.
Have you ever considered a trust-deed before? Do you know how protected trust deeds work in practice?
Take a look through our list of the best trust deed agencies available for you to contact now. Don't risk falling into a debt spiral on your own!
If you're struggling to make ends meet, it is time to look for the best Scottish trust-deed services and solutions available.
Best Trust Deed Companies 2023
From our research, here is a list of the best Trust-Deed companies in December 2023:
Carrington Dean
Stepchange
Scottish Trust Deed
What is a Trust Deed Company?
A Trust Deed company is a business who helps you manage your debts into one monthly affordable payment.
Check out our video explaining what is a Trust Deed and fully explains whether you qualify for a Trust Deed plan:
As the video explains a Trust Deed does not suit all Scottish citizens so it is important to take the debt assessment quiz to see your current circumstances.
Did You Know You Can Write Off Up To 85% Of Your Debts?
Do I Qualify?
Companies which offer these solutions will work with you to analyse your current financial situation and to ascertain whether or not a protected trust-deed is going to be comfortable for you.
Remember, trust-deed firms with full regulation will work hard to look for legal ways for you to break free from debt spirals.
It's therefore worth approaching practitioners for other types of debt relief if you're unsure which options are going to work best for you.
We've lined up the best trust-deed agencies in Scotland in our list – so that you can be sure you have access to fair regulation and the expertise you deserve to break free from debt.
What is a Trust Deed?
A protected trust deed is a formal debt solution that is available to individuals living and working in Scotland.
A trust-deed is a legally binding debt arrangement which will help you to clear any standing debts you may have in place.
A trust deed may:
Help you to freeze any interest building up on your existing debts and arrears
Help to reduce the amount of money you pay on your debts per month
Help to liaise with creditors to look for a hassle-free way out of a potential debt spiral
However, it's worth remembering that a trust deed Scotland borrowers can take advantage of will be an agreement that affects your credit rating score and your ability to borrow money in future. It's also one of several solutions which will tie you in for a minimum period of time, and which will focus purely on your unsecured debts. These are arrears which you will need to clear without tying to any assets.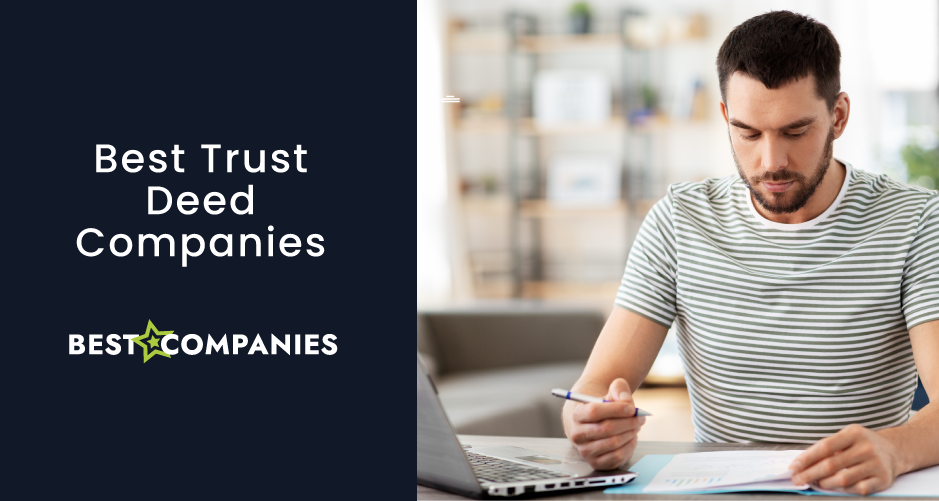 Trust deeds are likely to be a preferential option to many who want to avoid sequestration, or bankruptcy as it is known outside of Scotland.
If you live in England, or are looking for solutions in Wales, you will need to consider regional alternatives to trust deeds. These may include, for example, an IVA – or Individual Voluntary Arrangement. This is a similar procedure through which you agree to reach out to creditors to lower your monthly repayments on unsecured debts.
How Does a Trust Deed Work?
As with other debt solutions, there is a procedure to follow with trust deeds which you must legally agree to before going ahead with such an arrangement.
Trust deeds will set you up with reduced payments towards your debts to creditors over a period of at least 4 years.
During this time, insolvency practitioners will work with you to work out a monthly payment allowance that you can feasibly afford, and will then appeal to creditors on your behalf.
Trust deeds may impact assets that you can draw equity from. This means that instead of trading in or submitting your assets outright, you can use money from equity release to pay towards the deed.
You'll be able to consolidate a variety of different debts into a trust deed Scotland residents benefit from. For example, it may be useful in helping to relieve credit card debt, overdraft fees, tax credit charges, and other government overpayments.
There are some debts which may not be included in your trust-deed, which means it's always a good idea to discuss the arrears you wish to consolidate with your IP as soon as possible.
Creditors are not legally obliged to accept trust deed proposals through your trustee or insolvency practitioner. However, it may surprise you that many lenders are receptive to clearing debt in any shape or form. They will have around five weeks to consider proposals once they arise.
Your trust deed becomes 'protected' once creditors agree to the plan you and your trustee propose. Once this happens, you can rest easy that legal proceedings and interest will freeze.
Can I Get a Trust Deed Twice?
Yes, but you must make sure that you are out of your first trust deed before acceptance.
Legally, you can apply for a trust deed at any time, but you can't run two at once. What's more, it's not advisable that you carry on borrowing money while in your first deed procedure.
That said, it isn't impossible to apply for more credit while in the trust deed process. Make sure to ask for support from your insolvency practitioner before looking further.
Is My Property Affected?
Yes, however, only to the extent that you can transfer equity from your home over to a trust deed.
There is no need for you to worry about using your assets such as property to pay towards debt you repay. This is why a protected trust deed is often seen as a more comfortable and feasible way to reduce debt than through sequestration.
Sequestration will seize assets in order to clear debt completely, even if you have unsecured debts left to pay. Therefore, do always approach a trust deed company for these debt solutions before you choose the last resort.
Is It Worth Choosing a Trust Deed?
Yes – in many cases, a Scotland trust deed will help you to break free from mounting unsecured debts.
However, it is a long term debt solution, meaning you will be registered on such a scheme for four years at least, and it will also mean that your credit score is affected.
Be sure to take a look through the best solutions listed in our guide and carefully discuss your concerns with a trained, accredited advisor.
Other Debt Solutions
When analysing your credit report and current debtors it is advised to understand all the debt solutions available to you.
Here are all the debt solutions available to you depending on where you are based in the UK:
All UK Insolvency Practitioners
Here is a full list of Licensed Insolvency Practitioners in the UK:
The insolvency practitioner list above gives you plenty of options to choose the best IVA firm in December 2023.