When you're trying to build yourself up as an authority online, it makes sense to try and use all of the best SEO tools at your disposal.
One of the best options to take, of course, is backlinking. In this Fractl review, we will be taking a look at why Fractl may be your best shot at cementing yourself as a solid name in your industry.
Did Fractl Make The Top 10 Best Link Builders?
Trying your best to set up a functional SEO strategy, but not really sure why your clickthrough rates aren't spiking?
It might be time to start creating some guest posts and links which genuinely engage the right people you want to reach.
Take a look through our review of Fractl to learn more.
Who is Fractl?
Fractl is an innovative US link builder and digital brand creator with more than 100 employees working directly for the company.
They pride themselves on a creative approach to helping build and grow authority figures on the web, and to do that, they make sure only ever to reach out to genuinely appealing sources.
Having received plaudits from several different publications and firms, Fractl is a firm which is continuing to emerge as a future leader in business growth management on the web.
They offer extensive, close-working campaigns which you can tailor around your specific needs and goals for growth.
Their extensive team is headed by executives in Nick and Brandi Santillo, Kristin and Dan Tynski and Kelsey Libert.
They have experts working in extensive growth, leadership and creative production teams, meaning that Fractl is never too afraid to splinter their expertise down into groups which can target your specific needs.
Fractl's approach is always surrounding organic growth, which in the modern age and in line with Google's current algorithms, is plenty of support to be going on with!
What Does Fractl Offer?
Fractl offers a huge range of business growth services and opportunities, though their main focuses revolve around brand awareness and backlinking.
Fractl actively searches for media outlets and platforms which directly match with their clients and audiences. They also have a strong base of existing writers on board.
Fractl offers a little more than many other SEO agencies and backlinking services dare in the sense that they don't work to any kind of templates. They provide bespoke, tailored solutions to each and every client. This means that if you are tired of trying the same old strategies and templates again and again and again, Fractl may well have something they can offer you in the way of a difference.
Fractl creates pitches and publishes content with backlinks across a wide range of media. This means that you can easily buy into creative guest posts, infographics, e-books, graphics, data visualisation and more.
Fractl, therefore, offers more than simplistic link building and backlinking. In fact, many people believe their services to offer incredible value for money, especially given alternatives available offering little other than simple, short-form content.
Fractl does offer a wider array of brand-boosting services which are well worth looking into.
However, their main focus lies in building those all-important links, so if your business really is at the cusp of being a big player in a major niche, you should certainly hold out and see what Fractl can do for you.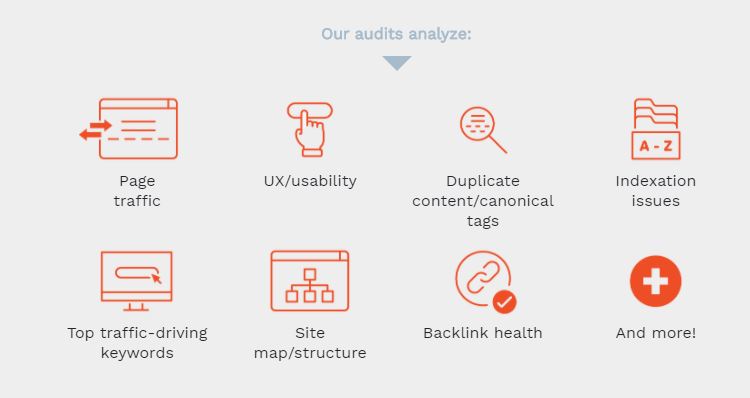 Pricing
Pricing for projects with the Fractl team offers fantastic value for money.
You are paying not only for incredibly strong backlinks but also for an array of talent and expertise across the board when it comes to brand management and authority boosts. Therefore, don't ever be afraid to reach out and ask for a quote.
Just as much as Fractl is bespoke and flexible in their approach to projects, link sourcing and content marketing and creation, they are also creative in terms of pricing.
This means that early on in the process, you will always be able to adjust and tailor your budget and project as per your own specific needs.
Fractl thrives on closeness and open communication, which largely helps them to thrive in the industry. This is enthusiasm which is well worth buying into.
Fractl Overview
Fractl's journey to becoming one of the strongest and most lauded backing companies online has been a long and fruitful one.
Over the years, the team has worked with a variety of brands and businesses, even including some who are listed in the upper echelons of the Fortune 500. However, that doesn't mean they can't help out smaller businesses and entrepreneurs!
Offering over 100 experts and having worked on more than 1,500 different high profile campaigns at the time of writing, Fractl has also offered market research standards which have been published in periodicals across the board.
They have only been operating as a company until for just over six years, which makes their rise to popularity all the more impressive.
They are recognised and recommended by the likes of Clutch and MOZ as recently as 2019. Therefore, this is a brand big companies head to when they need that extra bit of a push to reach out to a new niche or corner of the audience market.
Fractl Contact Details
To get in touch with Fractl, be sure to use the following information:
What Others Are Saying
"Fractl really is the cutting edge in backlinking and organic SEO. There is a genuine reason why they are so well-regarded in the industry."
"Fractl's market research isn't something you mess with. Whatever you pay these guys, it is worth it for the results you get. Incredible."
"Growth isn't easy when you're in a niche or a rut, and Fractl's friendly team really do go deep for those links that make a genuine difference."
Final Thoughts About Fractl
Fractl is a brave, bold and confident agency which is already making major waves. Helping big corporations and smaller businesses navigate the modern age, the team at Fractl are never afraid to shy away from a niche or two.
Why not give them a call or email now to discuss your growth campaigns for the future? Start claiming stronger links to build your brand online.
All Link Building Agencies
Here is the full list of the link building companies we have reviewed:
The top-rated link building company reviews were updated in April 2021.