3G or third generation artificial grass comprises three components; engineered turf, sand infill and elastic infill. These surfaces' pile height is commonly between 35mm-65mm tall. This mix of materials is sometimes introduced with a shock retentive cushion to meet certain football pitches presentation and testing rules from sporting governing bodies. Football, Rugby, Lacrosse and American Football are what you usually play on these artificial sports pitches.
3G pitch companies customise third generation surfaces to your preferred size, financial plan, players and maintenance requirements. The initial step is a free site visit, then planning and introducing the best 3G artificial surface option for you that the accredited governing body approves.
3G pitch development gives you the most innovative possible solution. Its rubber crumb or sand-filled shock pad offers the vibe of natural turf yet withstands the most brutal degrees of full-contact play. You can utilise your pitch throughout the entire year, which implies a solid profit from your investment. Read this review to get more information on 3G pitches. We have selected the best 3G Pitch companies in the UK based on the latest in-depth reviews.
Best 3G Pitch Companies 2021
From our research, here is a list of the best 3G Pitch companies June 2022:

Sports and Safety Surfaces are a 3G surfacing expert located in the United Kingdom, working across the country to install and maintain their surface types.
Operating for over 20 years, this organisation is experienced, reliable and able to work on jobs of all sizes, from small gardens to full sized professional football pitches!
Go ahead and check out their website using the link above, or to read more about our thoughts on this company, take a look at our review of Sports & Safety Surfaces today.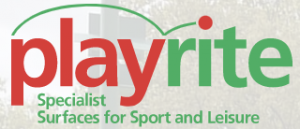 Playrite come in at number 2 on our list of best 3G pitch companies, again, working nationwide and with plenty of experience too.
Just like Sports & Safety Surfaces, Playrite's services are well-respected within the 3G turf industry, and are a brilliant company to work with.
For more on Playrite, have a read of our Playrite review on our website.

McArdle Sport are our 3rd choice of best 3G surfacing companies, specialising in artificial sports pitch construction and resurfacing throughout the United Kingdom.
Originally established in 1998, McArdle have since become a big name in the sports pitch industry, working with many different clients over the years.
Have a read of our McArdle review to understand the company in more detail!

TigerTurf comes in at number 4 for our favourite 3G sports pitch company, working with both domestic and commercial clients installing sports surfacing.
Like all the companies on this list, TigerTurf are also a very experienced installer of this product, and have some awesome testimonials on their website, too.
If you would be interested in knowing more about TigerTurf and who they are, we've reviewed their services in full on our site.

Our 5th favourite 3G surface installation company is Lano Sports.
Lano Sports are one of the most experienced companies within the industry, with over 30 years of experience building sports pitches of all kinds across the UK.
We've reviewed Lano Sports in detail, so check that out to learn more about who they are and what they do.
What is a 3G Pitch Company?
A 3G pitch company offers 3G pitch construction, which comes in two primary structures. They provide a unique base which is a practical decision and solution for facilities with restricted spending plans. On the other hand, engineered floors cost all the more at first but are well known for their noteworthy performance and long lifespan.
3G sports pitch constructions are the superior choice for football and rugby. A 3G pitch company overlays an artificial turf pile over a rubber granule or sand-dressed infill, providing a low maintenance surface for safe playing, tackling and sliding. They also add shock absorption and resistance to studs, making 3G surfaces handle years of wear and tear caused by full-contact games.
How to Choose the Best 3G Pitch Company
The sports surfaces market has exploded in recent years now that 3G and 4G pitch constructions are in the mix along with second-generation pitches. Not knowing the main difference between these surfaces can lead to overwhelming decision-making, and choosing the right supplier to install your pitch can be tricky.
But if you need 3G pitch construction or football pitch maintenance services, look for the following in a company to know that you are making the right choice:
They conduct a free site visit and give tailored, honest, and expert recommendations according to your facility and budget.
They design, install and complete your surface to suit your players.
They offer a cost-effective package to maintain and safeguard your new 3G pitch.
They guarantee and deliver professional service on and off-site.
They follow health, safety and insurance standards in line with SAPCA guidelines.
They are entirely up to speed with the latest cutting edge yet affordable 3G solutions.
How Do 3G Pitch Companies Make Money?
As the technology for synthetic pitches has vastly improved in recent years, both community and professional settings have widely accepted modern 3G synthetic fibres year-round. The aspects of synthetic turf construction include:
Drainage
Base works
Shockpad installation
Turf installation
Rubber infill
Moreover, they provide additional services, including:
Fencing
Floodlighting
Putting pitch markings
Surrounding landscaping works
Having a 3G artificial turf that looks like natural grass is only one of the many benefits of 3G pitch facilities. 3G pitch companies ensure that their clients have the best pitch and extra facilities tailored to best suits their requirements.
3G Pitch Companies to Avoid
When choosing a company to install your 3G synthetic turf, avoid one that does not have the in-house expertise of offering a complete package solution. A company must carry out all aspects of design work and construction to ensure your sports pitch meets quality standards. Moreover, avoid a company that does not have strong relationships with the leading synthetic turf manufacturers since the team doesn't supply high-quality pitches and sports clubs provisions.
Artificial pitches typically last for at least ten years, significantly reducing maintenance costs for all sport types. It's better to not hire a company that doesn't cater to a wide range of requirements and does not have many pitch options customised for your facility and surrounding areas.
Best 3G Pitch Companies